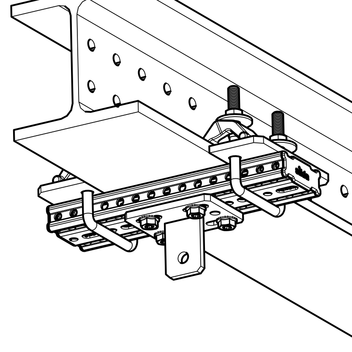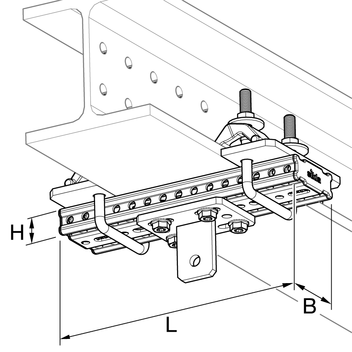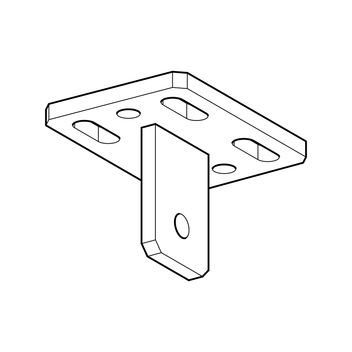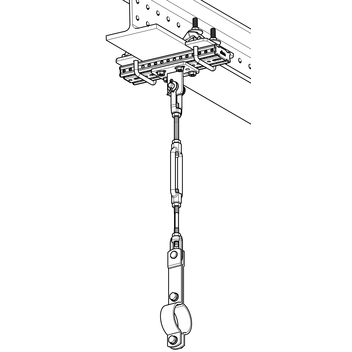 Group:
A299
---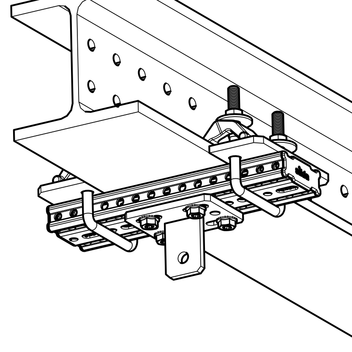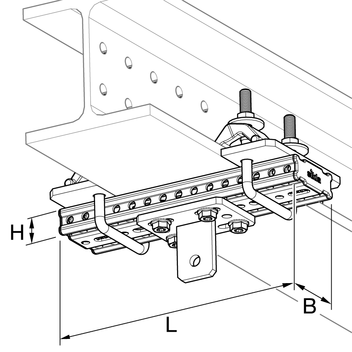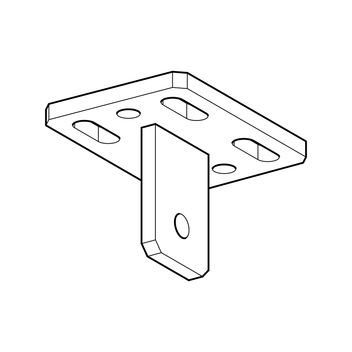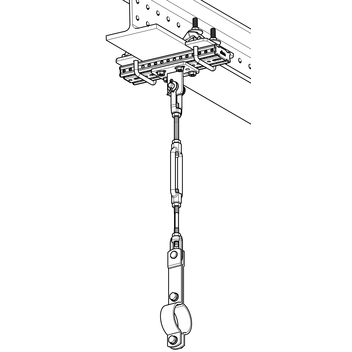 Application
Connecting assembly for the direct attachment of rod hanger assemblies to beam sections with a flange width 100-310mm. The pre-welded Eye-Plate which is fastened to the siFramo80/30 section serves as a basic element for the connection of the Rod Hanger Load Chain Assembly LKV in sizes M10 up to M16 rod and Pipe Clamps type Stabil Form C LK.
Scope of delivery
Zwei komplette Baugruppen zur Trägeranbindung der Lastkette. Eine Baugruppe besteht aus:
1 Beam Section siFramo 80/30 (see length variants in table below) with pre-welded siFramo Eye-Plate HP F 80
2 U-Holders SB F 80/30-40
Installation
Connect the Beam Section siFramo 80/30 length with pre-welded siFramo Eye-Plate HP F 80 to the underside of the existing steel beam by means of the U-Holders SB F 80/30-40.
Tightening torque for the U-Holder clamps : 40 Nm
Type A: Load Chain runs crosswise to the beam
Type B: Load Chain runs longitudinally to the beam
Technical Data
Max. perm. tensile load according beam width:
| Type | 100 - 199 mm | 200 - 310 mm |
| --- | --- | --- |
| M10 | 10.9 kN | 10.8 kN |
| M12 | 11.5 kN | 11.3 kN |
| M16 | 12.1 kN | 11.9 kN |
The implementation and construction requirements of the components, their design as well as their verifications and load tests were carried out following the standards VGB R 510 L part I, KTA 3205.3 and DIN EN 13480-3.
Beam width
[mm]

L
[mm]

B
[mm]

H
[mm]

100 - 160
300
80
30

161 - 310
440
80
30